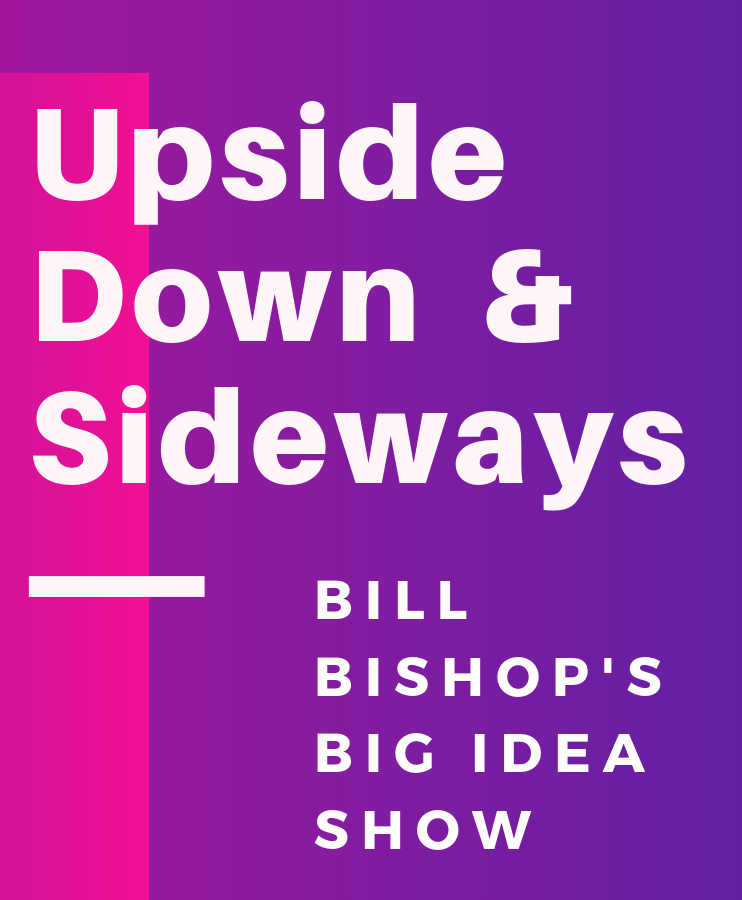 Bill Bishop's BIG Idea Show: Upside Down & Sideways • Episode 4
Your best ideas come when you think upside and sideways
In this episode, Bill Bishop, CEO of The BIG Idea Company, shares three powerful strategies:
1. Analogue vs. Digital: Discover why a non-digital product or service might generate a lot more money than a digital offering. Best still, why not do both. Features Viryl Technologies, musician Jack White, and Moleskine inventor, Maria Sebregondi.
2. The Watering Hole: Learn how to increase the power and efficiency of your marketing, and get more prospects faster, by targeting groups, not individual people or companies.
3. Publish a business book: Learn tips on how to get your book published. Includes a detailed description of Kindle Direct Publishing, and how it has revolutionized the world of self-publishing.
Links to subjects mentioned in this show
A. To learn more about Kindle Direct Publishing go to:
https://kdp.amazon.com/en_US/
B. To purchase Bill's book Going To The Net, go to:
https://www.amazon.co.uk/Going-To-The-Net-Psychological-ebook/dp/B00LJ04XGW
C. To visit the Bishop Big Ideas web site, go to:
bishopbigideas.com
D. You can watch previous episodes on YouTube at:
https://www.youtube.com/channel/UCwOdYZ4t6zwr_S1YG46Frow