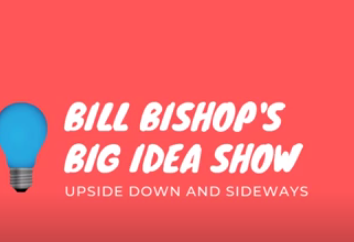 In this inaugural episode, BIG Idea coach Bill Bishop gives you brain food for thought that will help you generate new innovations for your business. He covers:
1. How you can make more money by building a network platform for your industry.
2. How to attract more prospects by creating content like videos, podcasts, ebooks and even movies.
3. How to manage the roller coaster emotional life of the entrepreneur by tapping into a simple, but powerful concept.
4. How to become the most memorable company in your industry by creating ( a popsicle hotline).
To check out resources mentioned in this episode:
Schedule your complimentary BIG Idea Conversation with Bill
https://app.acuityscheduling.com/schedule.php?owner=15047359&appointmentType=6407968
Check out The Advisor Resource Network
https://www.theadvisorresourcenetwork.com/
See The BIG Idea Podcast on Podbean
https://bishopbigideas.podbean.com/
Learn more about The New Factory Thinker book
https://www.newfactorythinker.com/
Buy Return of The Lobster
https://www.amazon.com/Return-Lobster-Journey-Marketing-Business/dp/1974606449/ref=sr_1_4?ie=UTF8&qid=1512601790&sr=8-4&keywords=return+of+the+lobster
Visit BishopBIG Ideas.com
https://www.bishopbigideas.com/